VEJLE 2017 – EUROPEAN SHAKUHACHI SOCIETY SUMMER SCHOOL
The European Shakuhachi Summer School in Vejle has 'being together' as its main focus: at the core of this year's gathering is the notion of bonding together as a community. Many of the leading shakuhachi teachers in Europe will be present – and from Japan we will also have Kogetsu Maekawa, an outstanding teacher/performer of Kinpū-ryū and Myoan-ryū.
Nevertheless, it is all of "us" together which is most important. This year we will have the opportunity to share all meals and stay under the same roof. The extra time we have together we will use – apart from just being together – to discuss WSF18 in London, so that the World Festival can become a festival for all of us.
Come and help us make the shakuhachi community in Europe a great place for everyone – a place that is open and accepting towards all expressions of the instrument we love, while at the same time raising the quality of the dissemination and understanding of the shakuhachi here in Europe.
There is the possibility to pay for food and boarding with the fees for workshops. All 3 daily meals are included and will be brought to the venue, so we can eat together. It is made by a new innovating award-winning bakery/café in Vejle "Brød & co" (brød is bread in Danish). Their bread is 100% organic and made on sourdough, their food is made with mostly local organic products. You can see their website here: http://broed-co.dk
You are welcome to arrive the day before the Summer School begins to the venue and stay till the day after. This means you can arrive on the 26th and leave on the 31st July.
There is also the possibility of buying excellent and tasty draft beer from the local micro-brewery HumlepraXis for your meals:
www.humlepraxis.dk, www.facebook.com/humlepraxis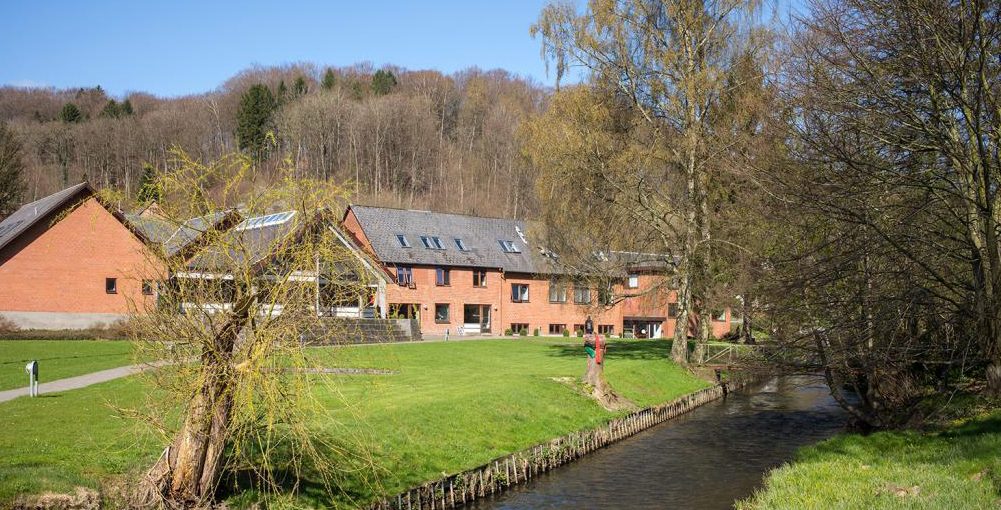 Dates: 27 – 30 July 2017
Location: Vejle, Denmark
Venue: Grejsdalen Continuation School (Grejsdalens Efterskole)
Address: Grejsdalsvej 176, 7100 Vejle, Denmark
Workshops: We will as usual have a large variety of workshops including several styles of honkyoku, shinkyoku, sankyoku, contemporary music, group pieces and improvisation.
Teachers: Teachers include our special guest from Japan Kogetsu Maekawa teaching Kinpū-ryū and Myoan-ryū as well as invited European teachers. Please see the Teachers page for full details.
Lunchtime Talks/Lectures: Torsten Olafsson will introduce us to the exhibition of old scripts and paintings he has encountered during his research (Torsten Olafsson is also the ESS Summer School 2017 Chief Event Coordinator),
Maekawa Kogetsu will speak about the breathing technique called: Gyakufukushiki-tanden-kokyūhō, and Jean-Francois Lagrost will do open master classes.
Concerts: Open mic concert, teachers' concerts, student concert at the end.
The venue:
Grejsdalen Continuation School is a boarding school. This means we can all sleep, eat and participate in the workshops, lectures, meetings and other events at the school under the same roof. The rooms are twin rooms and most of us will be sleeping in shared rooms. Please send us an email and indicate if you have somebody you would like to share a room with when you book. The beds do not have linen nor bedding, so please bring your own sleeping bag or bedding.
You are welcome to arrive the day before the Summer School begins to the venue and stay till the day after. This means you can arrive on the 26th and leave on the 31st July.
For people who prefer to stay in a hotel please check the accommodation page
Link to the school: http://grejsdalens.dk/
Link to google map here
The European Shakuhachi Summer School 2017 will be the first one in Scandinavia!
See you in Vejle! Vi ses i Vejle!